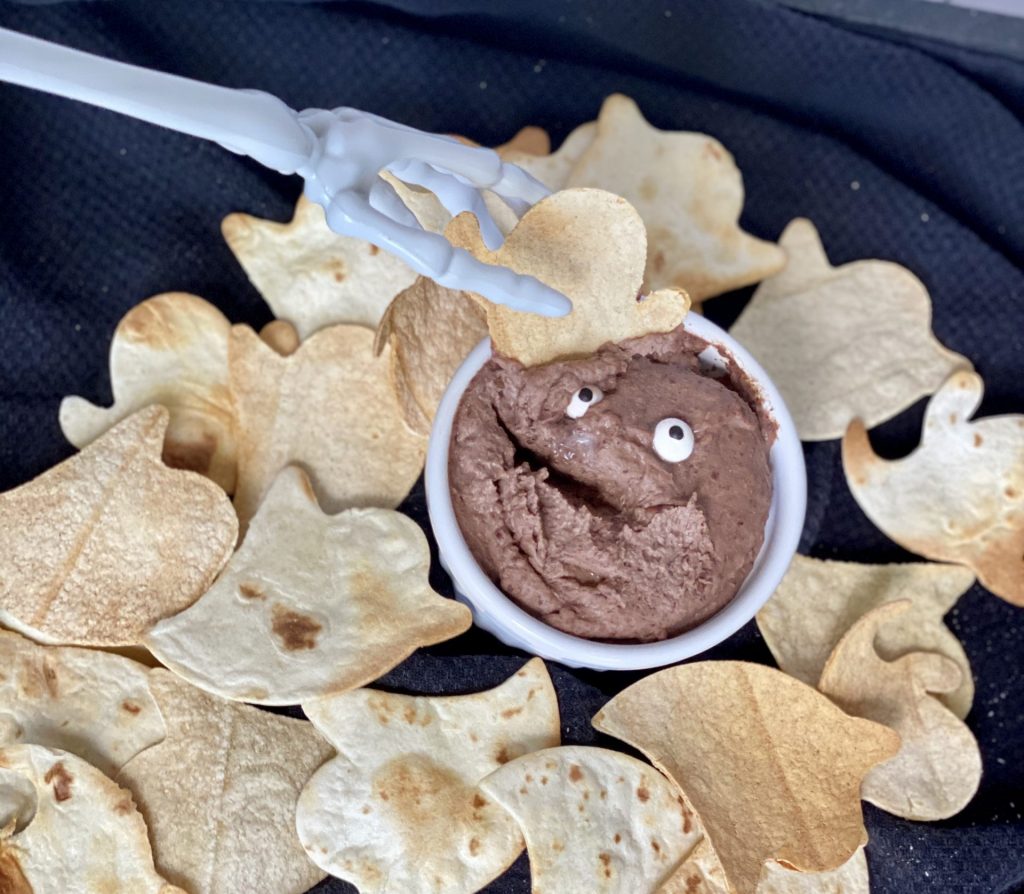 Among my friends I am known for one thing, ok maybe two things; my love for all things Halloween and my black bean hummus. This year I decided to combine those two things by adding some Halloween flair in black bat hummus. It uses smokey chipotle peppers for a subtle spice and rich flavor. I loved adding a few additional accessories to make it spooky. We've been known to eat this hummus straight from the bowl, but we love to dip it too. For dippers, veggies and tortilla chips are always our go to choice, but why dip regular tortilla chips when you can dip ghost tortilla chips? These chips are so easy to make and personalize to your style. It only takes ghost cookie cutters and your favorite tortillas.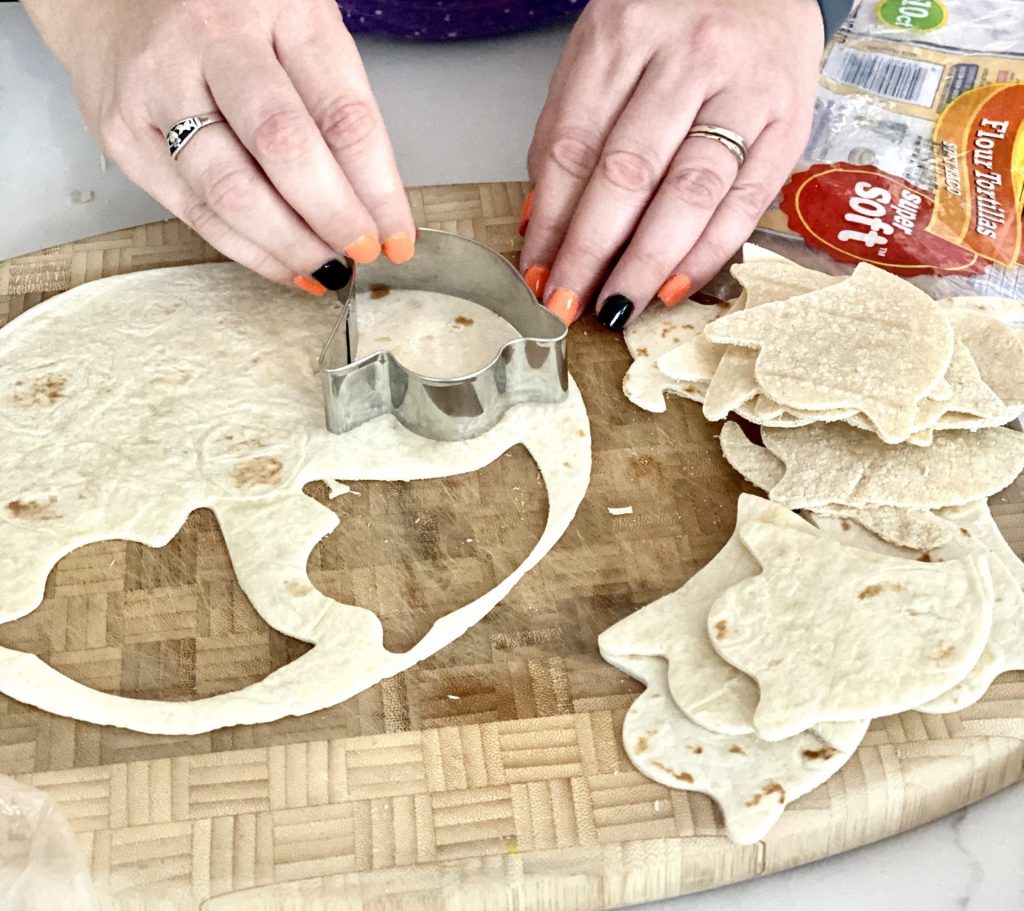 Here are a few additional variations you can make to this easy recipe: 
1. Tortillas:  You can use either flour or corn tortillas. I have tried both and they are equally delicious. The corn tortillas are a little crispier if you prefer that.
2. Oven or Air fryer: I really love using my air fryer for convenience. If you have an air fryer, I recommend placing enough ghosts to fill the bottom of your pan and adding a rack or something to keep them in place, without that they will blow around and cook unevenly. If you are baking them in the oven they take a few minutes extra, but the end result is the same. 
3. Water or oil: This is really a personal preference. They are very similar, as you might expect, there is a certain richness to adding a little bit of oil.
Have fun and add your own style with these fun dippers. You can also add your own spices before making them.
Black Bat Hummus and Ghost Tortilla Chips make a great addition to any Char-BOO-Terie Board too!