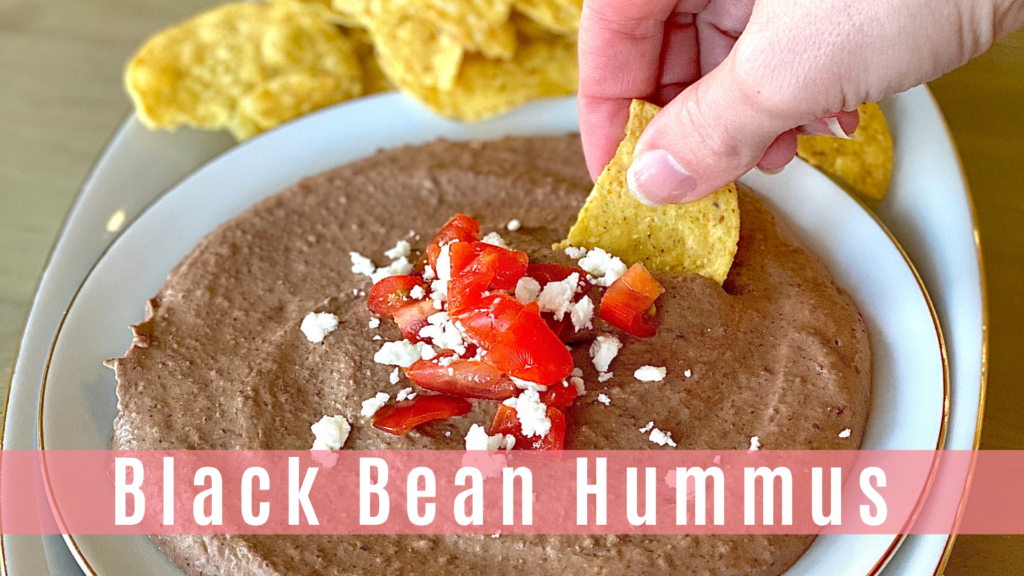 If you invite me to a party, it's pretty likely that I'm going to show up with black bean hummus. Black bean hummus is the perfect snack or appetizer for the adventurous and not-so-adventurous. The subtle smokiness from the chipotle peppers provides just the right amount of flare. I love to dip veggies and chips into black bean hummus. I am even known to toss it into my salads or spread black bean hummus onto my wraps. It is great for lunch, dinner, appetizers and snacks!
Smoky Black Bean Hummus
1 clove garlic
1 (15 oz) can of black beans, drained, and liquid reserved
1 1/2 tablespoons tahini (ground sesame seed paste)
3/4 teaspoon ground cumin
1/2 teaspoon salt
1/4 teaspoon cayenne pepper
1 chipotle pepper and 1 Tablespoon reserved adobo sauce
2 tablespoons lemon juice (or lime juice adds a little extra zest)
2 tablespoons olive oil
1/4 teaspoon paprika
Instructions
Mince garlic in the bowl of a food processor. Add beans, 2 tablespoons of reserved liquid, tahini, cumin, salt, chipotle pepper, adobo sauce, and cayenne pepper; process until smooth, scraping down the sides as needed.
In a small bowl mix olive oil and lemon juice together. Slowly drizzle mixture until desired consistency is reached.
Garnish with paprika. Serve with chips or as a spread on a sandwich or wrap.