Our toilet overflowed this week; our potty trained dog decided he couldn't make it to the toilet and my every-other-day toddler pooped her way to a few records. That doesn't even include my infant. Do you ever feel like you are up to your ears in poop?  It may be a taboo subject at some dinner tables, but as a mom of a toddler and infant… oh and as a dietitian that specializes in GI health, poop is constantly on my brain. This month's challenge for RecipeRedux is to develop a gut healthy recipe. I think most people believe that gut health only influences our "regularity." But our gut also plays a role in our immunity and can help regulate chronic inflammation.   One of the "foods" that has been shown to reduce inflammation in the body is turmeric. This is a popular spice in many cultures, but not often used in American cuisine. When I talk with clients about incorporating turmeric in their daily lives for reducing inflammation they often request a supplement for ease. The down side to a lot of turmeric  (or curcumin) supplements is that they are not absorbed very well. But to get this anti-inflammatory benefit we don't need to look any further than our kitchen.
To help you and my clients eat for gut health I could create this fabulous 5 course meal that incorporates a full serving of every anti-inflammatory food and a hefty dose of turmeric, but as a busy mom, we have to be realistic, some days my meal prep has to happen with one free hand as I hold a baby. Speaking of being effective, if you are going to use a turmeric spice make sure to add a little black pepper to aid in absorption.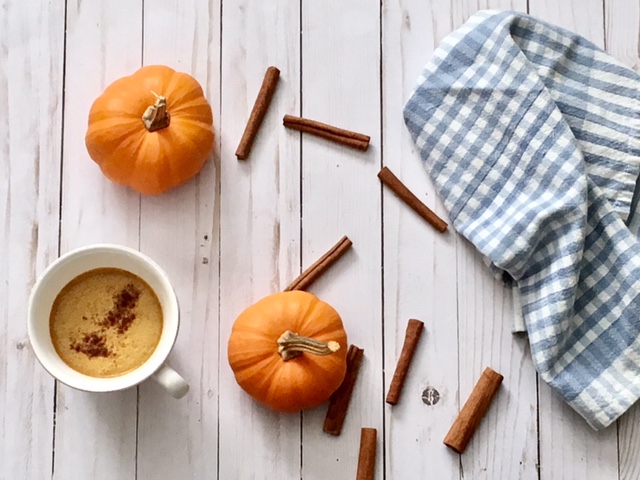 I created this Golden Turmeric Latte inspired by a recipe I shared from my friend,  Abby, Healthier Pumpkin Spice Latte. What I created is an easy tasty recipe that has inflammation fighting properties and a little caffeine to for all those mamas out there.
One way to increase the absorption of turmeric is to eat it with black pepper, you can either puree black pepper into your latte or have a meal that contains black pepper with this.
Let Food Be Thy Medicine      ~ Hippocrates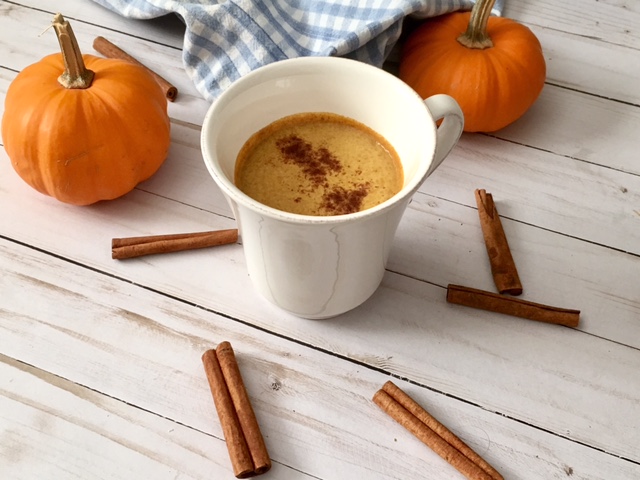 If you are a busy mom like me, struggling to prioritize anti-inflammatory foods in your family's life join me for my 30 day Family Meal Planning Course.   This course is picky eater approved and will allow you to spend less time planning meals and more time with your family enjoying them. It is all online class you will get 20 recipes, (5 each week) and tips to maximize your family time and manage those picky eating habits too. Sign up today, class starts November 5th. The class runs over 5 weeks to allow for a Thanksgiving break.