I love Earth Day, because it means my Birthday is almost here!  Our Recipe ReDux theme this month centers around Earth Day and how we can reduce our food waste.
Instead of shocking you with a bunch of statistics about food waste, I'm going to bore you with my favorite nutrition joke.
What is the most expensive fruit or vegetable that you will ever eat?
Before I tell you the answer, I must tell you, I picture this as a really engaging clickbait with a headline like: "Girl buys most expensive fruit ever," or "the 7 most expensive fruits and vegetables, you didn't know you were buying" or my personal favorite, "Making this mistake with your fruits and veggies could be costing you over $100 per month."  Then I start fielding calls from CNN or The Guiness Book of World Records. But in reality, it is just a REALLY bad joke.
I've made you wait long enough, the most expensive fruit or vegetable you will ever eat, is the one that you throw away!  Sorry, I couldn't resist. Now on to more serious stuff: 
I'm the only fruit lover in my house, besides the occasional banana or raisin (remember I live in a household of picky eaters), so, if I don't eat it, no one is going to eat it. Coming out of the winter fruit drought here in the midwest I ended up with an abundance of grapes. Rather than throwing away grapes or other fruits that are on their last leg, try them in my Ginger Grape Chia Jam. it is so simple and the hint of ginger seriously kicks it up a culinary notch. It's great on toast, waffles, oatmeal, yogurt, or even just off the spoon.
Wash grapes and remove the stem. Place them in a small sauce pan over medium heat. Use a wooden spoon to mash the grapes as their skin starts to soften. Depending on the stage of ripeness this should take about 10 minutes. Note: To speed up this process you can cut the grapes in half, which will release the juices quicker.

Remove the grapes from heat and add lemon juice, honey, and chia seeds. Allow to sit for a few minutes to cool and slightly thicken.

Add the grape mixture and ginger to a small food processor. Blend until smooth. Chill and serve on toast, oatmeal, yogurt or pancakes.
You can use any fruit for this recipe, and just adjust the additional flavorings to taste.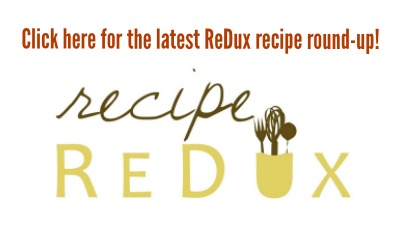 Be sure to check these posts that you might have missed: 
  Healthier Pumpkin Spice Latte I have been busy in the kitchen cooking up some delicious recipes for my Meal Planning class. So I asked my good friend and colleague, Abby Heidari, to help me out and share one of her favorite fall recipes. Abby is a dear friend...