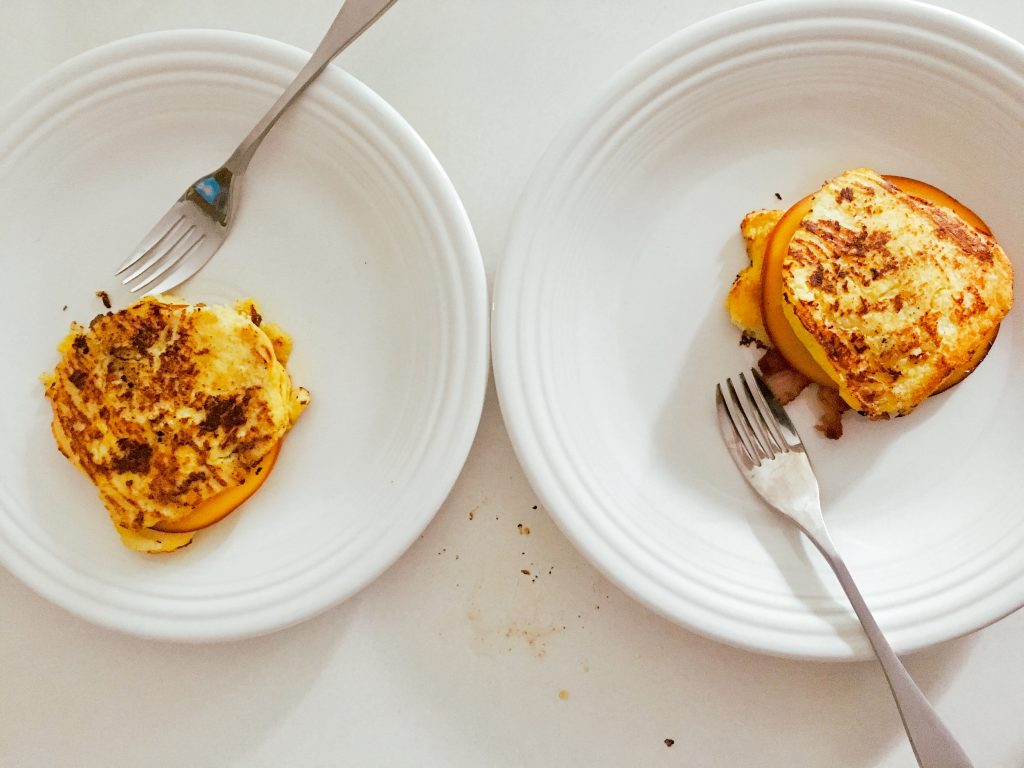 Ok, so technically the definition of French Toast is bread dipped in egg and milk and then sautéed (it's true, look it up). But, this 3 ingredient cauliflower bread reminded me of thick Texas French toast. For August, we took on the Recipe Redux challenge to serve up a healthy and savory breakfast option. This 3-ingredient recipe can be quickly prepped on a busy school morning and serves up a veggie at breakfast. You can add any of your favorite toppings to this sandwich. We likes our's BLT-style with bacon, lettuce, tomato, eggs and a little cheese too!
Preheat oven to 400 degrees F. Line a baking sheet with parchment paper and spray lightly with non-stick spray.

Coarsely chop the head of cauliflower into chunks (just small enough to fit it all in the food processor). Grind it in the food processor until it resembles rice like texture. Transfer to a microwave-safe bowl and microwave for 4 minutes or until soft.

Beat egg in a medium bowl and add cheese and salt to taste. Stir in the cooked cauliflower until combined. The mixture should be very thick.

Divide the mixture into 6 equal servings on the baking sheet and form with your hands each serving into a square resembling a 1/4 inch thick slice of bread.

Bake for 5-10 minutes, until center is firm and corners are lightly toasted.

Top each bread with your favorite breakfast sandwich ingredients. We like ours BLT style with lettuce, tomato and bacon and eggs and a slice of cheese.