Disclosure: This shop has been compensated by Collective Bias, Inc. and its advertiser. All opinions are mine alone. #WellYes2018 #CollectiveBias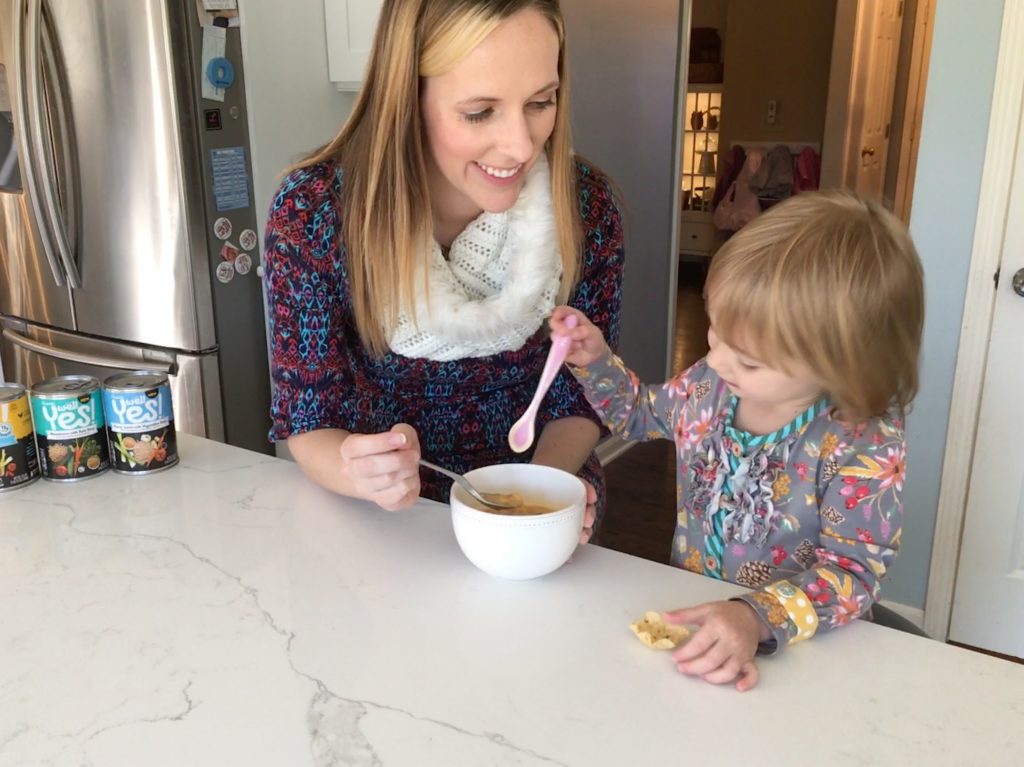 Have you heard that phrase, those who can't do teach? As a dietitian, and mom of a picky eater, helping other families find reasonable solutions to combat their picky eating woes, sometimes I feel just like that – I can teach it all day long but coming home and doing it seems too daunting of a task. 2017 was a big year for us, we found out that we were expecting our second child, so we had the journey of pregnancy and the birth of our son. My pregnancies are more categorized by aversions than cravings. When I was pregnant with my daughter, I couldn't even talk about salads. During this pregnancy, chicken was the top of my aversion list. My experiences with aversion, though temporary, gave me a window into the life of a picky eater. Based off of what I learned from my pregnancies, I decided that this year I am saying Yes to providing myself with what I know is the best nutrition as a model for my  picky eaters, and releasing some of the pressure I've felt to have my family eat perfectly.
During my pregnancy, it wasn't my lack of knowledge or lack of desire to eat healthy that prevented me from doing so, it was my body's straight up refusal to eat healthy things (oh and maybe a little bit of tiredness too). In my exhaustion during pregnancy, it was hard to prepare healthy foods. Since I have a household of picky eaters it requires my creativity, so it was doubly as hard. These lessons with my pregnancy aversions have taught me one thing about picky eating,
I can't make my picky eaters want to eat "healthy".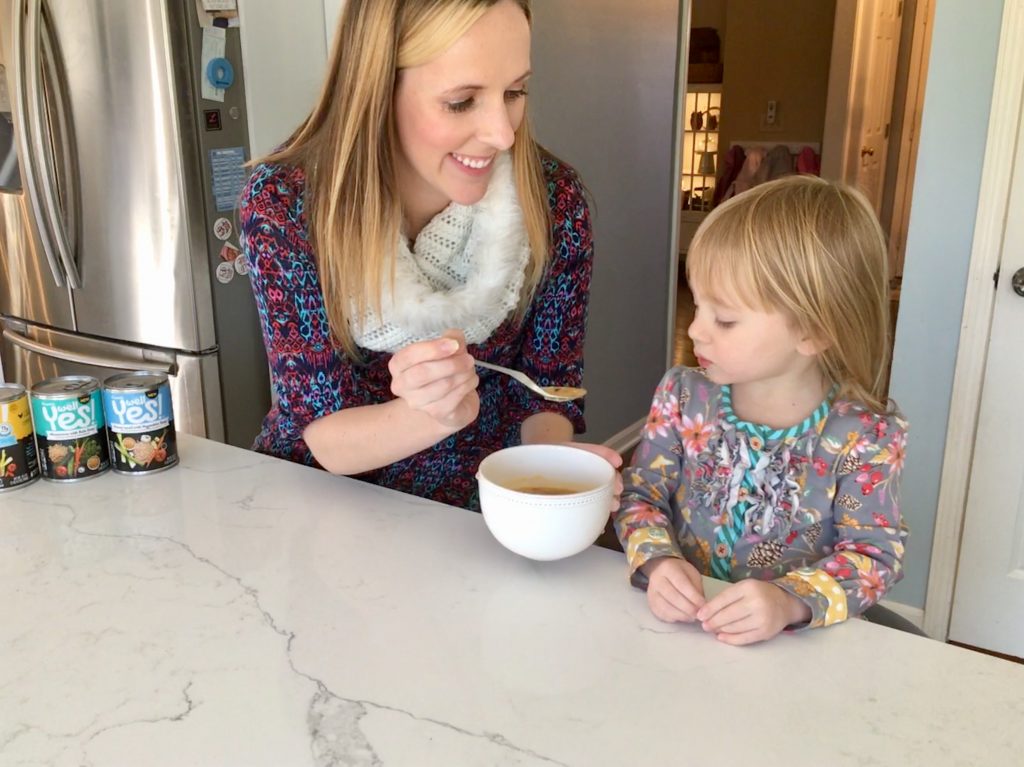 Just like I couldn't make my body be ok with chicken during this pregnancy, I can't make them be ok with all foods that I consider healthy options.  What I can do is model healthy eating and offer delicious foods.
It's ok to not like foods. I know it's silly but if everyone liked vanilla there wouldn't be any chocolate and what would the world be without chocolate? In my normal/non-pregnant life, I genuinely LOVE eating healthy with some sweet treats on the side. I would almost always pick vegetables, not because I feel like I have to but because I like them. As the person who prepares most of the foods in my family, this year I am going to take the opportunity to prepare foods that I love. To my husband, if you are reading this BEWARE! (just kidding). I want to be reasonable in my expectations but preparing a meal with love and good quality ingredients is going to give my family the best opportunity to love nutritious foods. If they don't get it at home they aren't going to select it on their own away from home. I picked up a can of Well Yes!® soup because I liked the ingredients and before I opened the can I knew I was going to like what was inside because of the message that was on the top – eat what you love. This year I am going to eat what I love.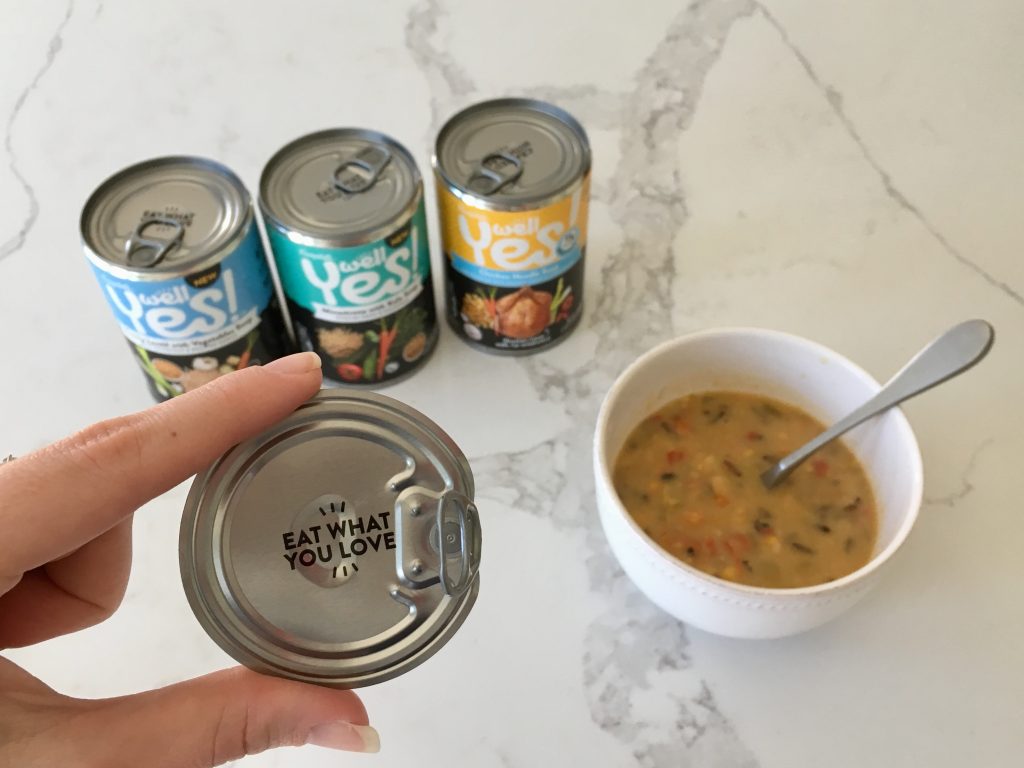 To me there is just nothing that is quite as delicious as a home-cooked meal prepared with love. But let's be honest, in my pregnancy, sometimes fast food had to do the trick when my option was eat or feel sick.  This taught me that for picky eaters (and myself during pregnancy), I have to be ready with foods that taste good and are nutritious but don't take too long to prepare because if you miss that window my picky eater is going to have her belly filled with crackers and other snacks before I give her the opportunity to hate the veggie-filled delicacy that I slaved over. A great solution for this is stocking up on foods that can be prepared quickly and have nutritious ingredients too. Well Yes! soups provide real veggies when you need them, real quick. What are some quick options that you can say yes to? Try some Well Yes! soup today with this  coupon.